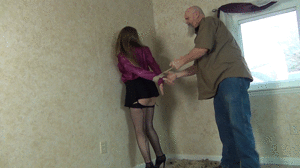 11:18 video
Presley keeps threatening and trying to kick Ivan as he grabs her by the throat,
pushes her against the wall, and starts tying her up. Ivan is standing to close for
Presley to get in a good kick but she keeps trying. She is tossed around and ends
up in a very tight hogtie with a nice tapegag.