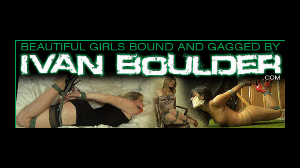 14:30 video
It is Raven's birthday and Ivan has a great surprise for her. Ivan has Raven hogtied and ballgagged on the bed.
A fantastic gift for Ivan but for Raven, Leillani all tied up and gagged makes a great gift. Ivan gets to sit back and
enjoy the show. So csn you!